Yarmouth Lions say thanks for the many eyeglasses donated
The Notes – February 2, 2016
The Yarmouth Lions Club wishes to thank the many people who have donated their used eyeglasses, lenses, and eyeglass cases to the National Lions Eyeglasses Recycling Project.  Gardner Hall, a Lion since 2001, has been faithfully shepherding our Yarmouth project since July, 2003, and recently he turned over the project to Doug Carney. Under Gardiner's watch, he has collected an amazing 10,315 eyeglasses, which were then processed by the regional Lions Eyeglass Recycling Center and distributed to needy people in developing countries where they have had the greatest impact.  Thank you, Gardiner, for 13 years of selfless service to this important Lions project!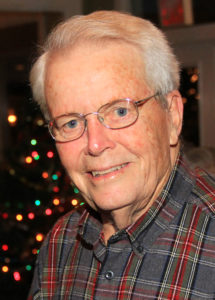 Gardiner Hall
A special thank you also to the four Yarmouth businesses below that currently host the eyeglass collection boxes:
Hannaford Supermarket, 756 US Route 1, Yarmouth – pharmacy waiting area
Bayview Dental Associates, 247 Portland Street, Yarmouth – front entrance
Maine Optometry PA, 781 US Route 1, Yarmouth – reception area
Yarmouth Transfer & Recycling Center, 659 E. Main Street, Yarmouth – book shed
The Lions would greatly appreciate your continued participation and support in this very worthy cause.  For more information, visit our Vision Program page or contact Doug Carney at 846-0863.

Back to the News page