One weekend every Summer, over 100,000 people come to the Yarmouth Clam Festival to try new food, play games, and create fun memories.
The Yarmouth Lions Club has been participating in Clam Fest for over 50 years, serving up delicious festival favorites, to raise money that directly supports local service programs.
All proceeds from Lions Club Clam Fest food sales go directly back into Yarmouth
The Lions Club of Yarmouth, Maine is the only Clam Festival food vendor where 100% of proceeds will go to help local service organizations. Each sale of our fried haddock fingers, fried shrimp, chicken tenders, french fries, and the Lemon Lucy slush drink will enable these service organizations to fund critical programs that support Yarmouth residents, of all ages, who need assistance. Below is a partial list of organizations that benefit from our annual Clam Festival fundraiser: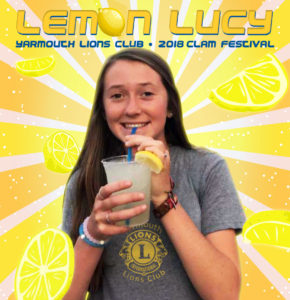 About The Yarmouth Clam Festival
The Yarmouth Clam Festival kicks off on the 3rd Friday in July with an opening ceremony on Memorial Green. The festival runs through Sunday with plenty of food, crafts, rides, games, music, and family-fun events. Each day has something different to enjoy including a kid's fun run race, a clam shucking contest, the Firefighter's Muster, the diaper derby, a U.S. Cycling race, and the new Main Street Rumble auto show.
The 2022 Clam Festival was a resounding success and we look forward to seeing you in 2023!

Visit the official Yarmouth Clam Festival website: www.clamfestival.com